Waterways for smart transport
Challenges & successes
4 October 2016, Belgium
Economic Seminar
Organized by COVENTURIS and CreaDelta
A one-day working seminar on inland waterways transport took place
with a focus on operation, finance and innovation
Objective
The aim was to facilitate business relations in the inland waterways transport sector and to create awareness on the related opportunities considering its growth across Europe and the competitive advantages it can offer compared to other means of transport.
Speakers and attendees represented diversity amongst the whole value chain including SMEs, start-ups, large companies, clusters, research groups, investment firms, pilots, operators, city distributors, etc.


Actionable insights along the day
It started with interactive presentations providing key lessons learned, success stories, addressing challenges and failures and inspiring with innovation and trends.
Leading up to afternoon co-creation workshops where participants actively collaborated in subgroups on the topics of their choice to generate ideas, solve problems, improve working relationships or share feedbacks. Animated with professionals, the interactive workshops stimulated the development of business opportunities and creativity through collaborative working.
Several questions have been addressed such as:
Why inland waterways transport can also be profitable for SMEs?
What are the operational constraints?
What can be changed to ease the access to finance?
How a city can benefit from waterways to improve urban transport?
Is there room for tech startups in such environment?
Why is it a growing transport mode across Europe?
Why open data could benefit all stakeholders?
How legislation can support the uptake?
Should education and training be stimulated?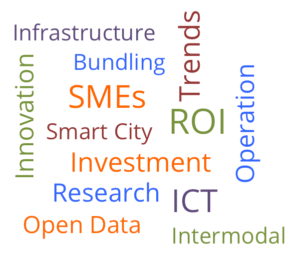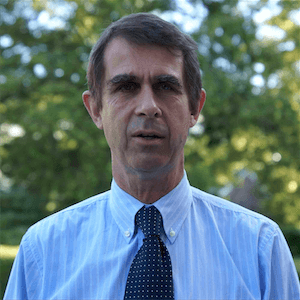 Yves Houard
Maritime Pilot
Maritime &
Transport Expert
AGENDA
8:30 – 9:00 Welcome coffee and registration

9:00 – 10:30 Morning session 1
New opportunities for SMEs: The case of André Celis and AB Inbev

Mr. Nick Celis, André Celis

Waterways in Belgium : an underrated asset

Mr. Bernard Piette, Logistics in Wallonia

Key elements of the financing of the inland waterways transport sector

Dr. Christa Sys, Holder of the BNP Paribas Fortis chair on transport, logistics and ports at University of Antwerp

Dynamic waterways management fostering prosperity and sustainability

Mr. Frans D'Haese, Waterwegen & Zeekanaal

Successful expansion across Europe using inland waterways transport

Mr. Emmanuel Maes, Group De Cloedt

A pilot's perspective on the constraints and complementarities

Cdt. Yves Houard

10:30 – 11:00 Coffee break

11:00 – 12:30 Morning session 2
How smart technology can help the transportation sector to comply with regulations

Mr. Erik De Herdt, Lex.be

Software solution for the carriage of dangerous goods

Mr. André Hage, DN&T

A logistical platform for palletized goods using inland waterways

Mr. Antoon Van Coillie, Blue Line Logistics

The four waves in the inland waterways sector: models and approaches to support the transition

Prof. Cathy Macharis, MOBI Research Centre

Real-time ship location for transport management

Mr. Stephane Helsmoortel, Canaleye

Virtual reality for immersive training environment and navigation e-learning

Mr. Hervé Verloes, Poolpio

12:30 – 13:30 Lunch

13:30 – 16:30 Afternoon session
Each participant will come back with added-value elements aligned with its own centre of interest.
You will be able to address problems in an open environment, challenge ideas and co-create track of solutions that will be exploitable immediately.
Three parallel workshops are foreseen on the following thematics:
For organizations that consider using this transport mode but question the feasibility and would like to know how to start and for those willing to develop further their operations.
For investors and banks interested by this growing sector to diversify their portfolio or for companies looking after solutions to bridge the financial gap.
For actors interested by ICT, operational, technological or cross-sectoral innovations. To discuss new business models and 'barriers to adoption'.
16:30 – 18:00 B2B Meetings and Networking
Who should attend?
SMEs, Large companies, City logistics companies, Maritime and inland operators, Cargo operators, Shipowners, ICT companies, Banks, Investment firms, BE and EU Authorities.
Presentations and workshops will be in English.
4 October 2016
8:30 to 18:00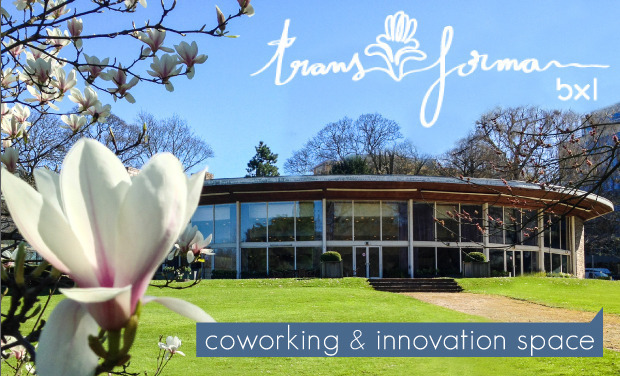 Transforma Bxl
Coworking & innovation space
1140 Evere, Belgium
Any questions ? Get in touch
Please email us at info@coventuris.com or use the contact form: